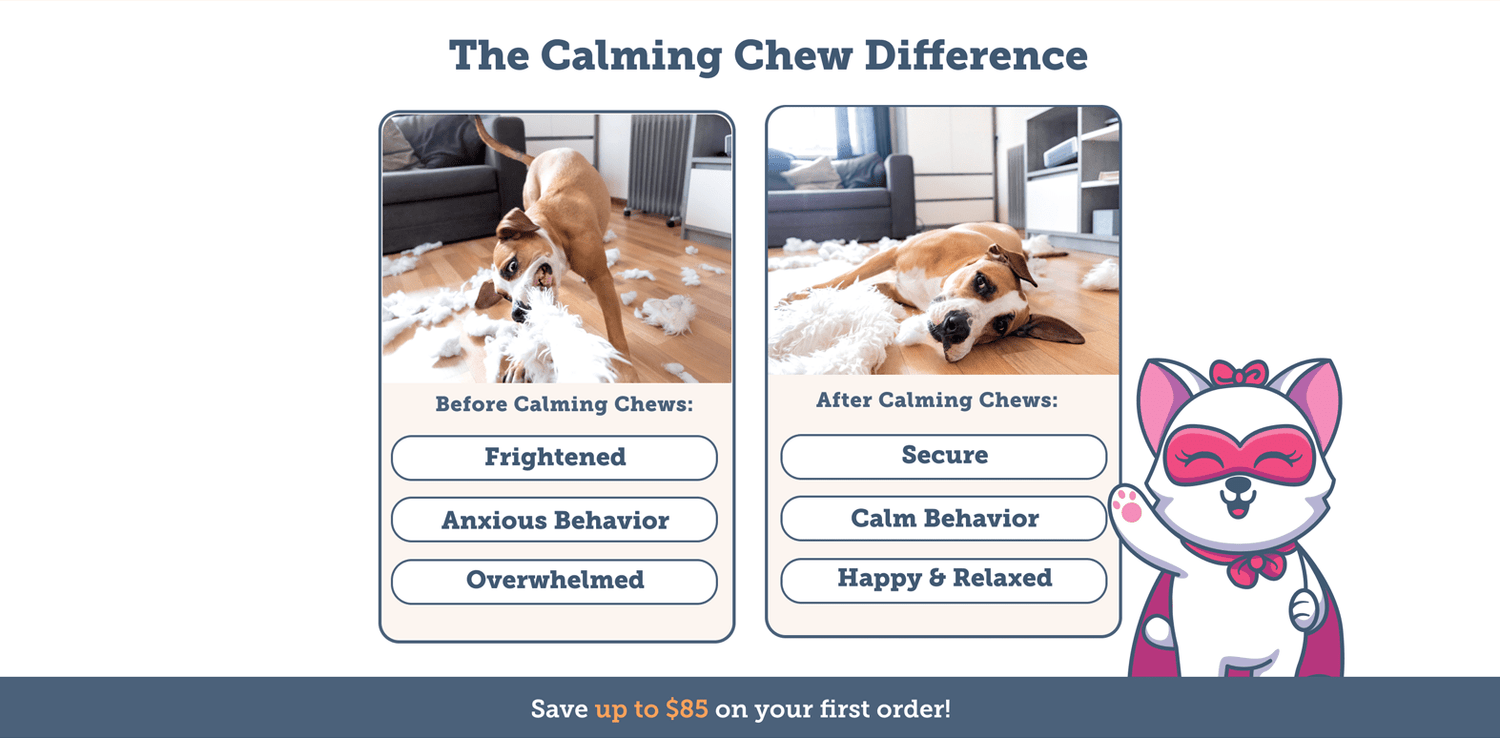 Frequently asked questions
It's as easy as a tasty treat! Just offer your pet this yummy calming chew—they'll gobble it up in no time. You can give it before, during, after meals or even as a quick treat, whichever they prefer.
Purrfectly safe for all our furry pals, big and small, fluffy and sleek, young and old! Whether you're a meowing kitty or a barking buddy, you can enjoy the benefits. But, just to be sure, have a quick chat with your vet first, because their health and happiness matter most!
It varies from pet to pet. Some pets might start feeling Zen within a half-hour, while others need a bit more time to chill. The good vibes usually last for a few hours, giving you and your pet plenty of time to enjoy the peace and quiet.
If your pet doesn't like Paw Rangers for any reason or if the chews don't seem to be affecting your pet, send us an email at hello@pawrangers.com and we'll issue a refund no questions asked. You won't even have to send the product back. Either give the leftovers to another pet owner or simply discard!